Marinated
.
Steamed
.
Grilled
.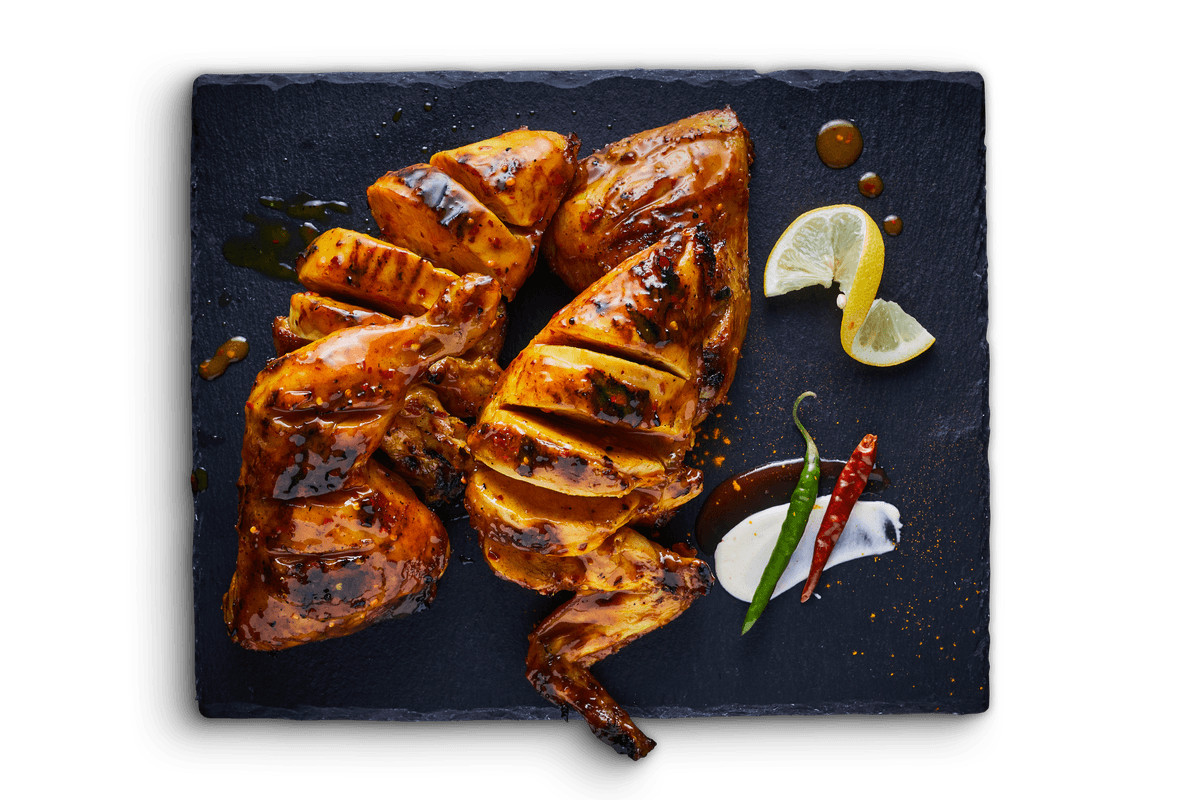 Marinated for twenty-four hours, steam cooked, grilled to order.
This is the secret behind our chicken. However, we also do so much more, including beef burgers made from 99% British and Irish beef. Click below to find out more about our tasty menu offerings.
Get in touch
We love hearing from our customers. Whether you think we can do something better, or if you simply want to say hi, get in touch below!